Reliance Industries is holding its 43rd Annual General Meeting today. Like many other major events, Reliance's AGM is happening online.
Reliance is going to make announcements on the company's performance in various departments. Jio would be the key focus at the event with new developments and probably product launches as well. The event is also expected to shed more light on the major investments Jio Platforms has received in the past few months.
The RIL AGM is has begun. Here are the live updates.
Jio's digital services
Jio Fiber broadband service has powered over a million homes in India, Ambani said. Over half a billion customers, over a billion smart sensors, over 50 million homes and businesses.
Google-Jio Platforms
Ambani announces its next strategic partner Google in Jio Platforms. Google will invest ₹33,737 crore for a 7.7% stake in Jio Platforms.
Investments in Jio Platforms
Ambani talks about the recent investments in Jio Platforms from companies like Facebook, Silver Lake, Intel and Qualcomm. Amabani said the company will work with these companies to develop new products for India and Indians.
India's largest rights issue
Reliance achieved the world's largest rights issue in a decade by a non-financial institution. 53,124 crore
JioMeet downloads
Mukesh Ambani talks about the launch of JioMeet which has been downloaded by more than 5 million users. India's first and only cloud-based video conferencing platform.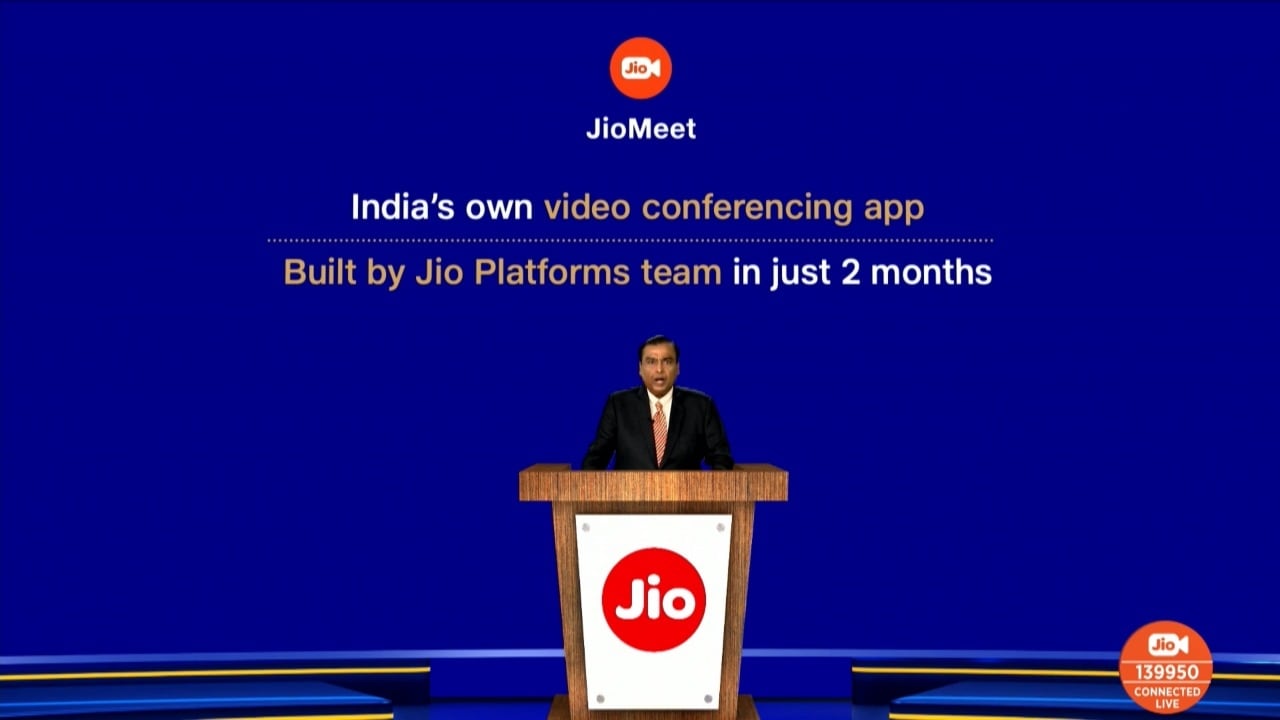 RIL AGM 2020 begins
Reliance Industries 43rd Annual General Meeting has kicked off. Reliance Industries head Mukesh Ambani has begun his speech as well.
RIL AGM 2020: New developments on Jio Fiber
Jio Fiber stole the show last year at the 42nd AGM. Jio launched its broadband fiber service with up to 1 Gbps data speeds. Jio Fiber also comes bundled with a 4K set-top-box, gaming, mixed reality and video calling. It's been almost a year since the launch of Jio Fiber, and we're expecting new developments on what the next step for Jio Fiber is.
RIL AGM 2020: JioPhone 3 expected
JioPhone 3 was highly expected to launch at last year's AGM but that didn't happen. There isn't much talk around the JioPhone 3 but it is rumoured to debut at the AGM today. JioPhone 3 will be the company's third smart feature phone and it could run Google-backed KaiOS and MediaTek chipset.
RIL AGM 2020: Jio Platforms investments
Reliance's digtal arm, Jio Platforms has so far received investments worth ₹118,318.45 crore in exchange of about 25.24% stake. The most recent investment came from chip-maker Qualcomm. Now Google is also reportedly in advanced talks to invest in Jio Platforms.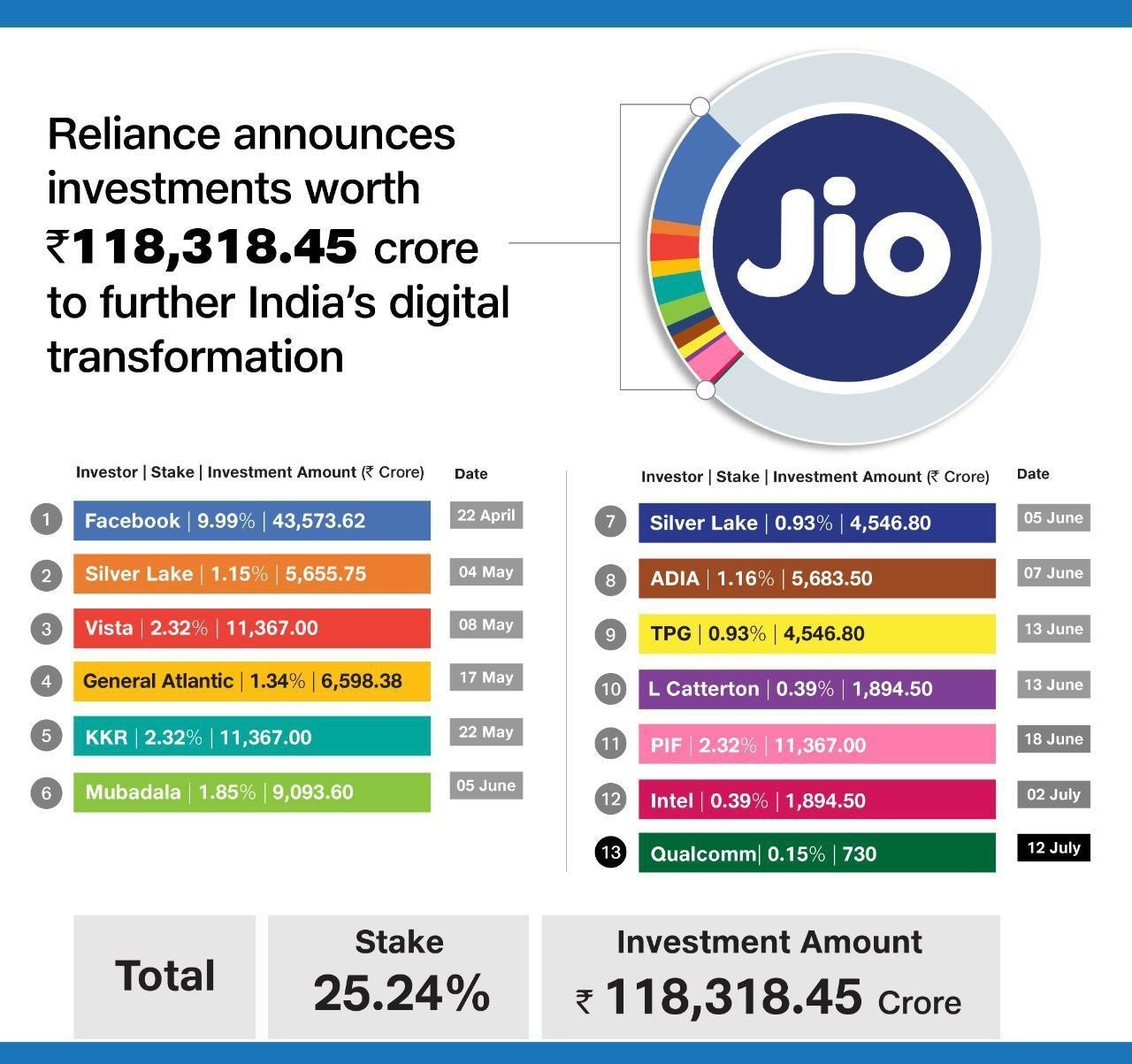 At the AGM, more details on what's next for Jio Platforms and specifically the role of these companies. Jio Platforms was launched as the umbrella for the company's digital services.
RIL AGM 2020: What to expect
Reliance Industries head Mukesh Ambani is expected to share details on the company's performance so far, and its various departments. The event also comes shortly after the long line of major investments in Jio Platforms, Reliance's digital umbrella. At the event, we could see some product launches as well and new developments on available services like Jio Fiber.
RIL AGM 2020: Livestream details
Reliance's Annual General Meeting is scheduled to start at 2:00 pm. The event will be live streamed on various platforms like Jio's YouTube and Facebook channels and there's a JioMeet link for the same as well. At the same time, updates on the AGM will be posted by The Flame of Truth on Twitter. Reliance has also launched a WhatsApp chatbot (+91-79771-11111) for updates on the event.
Source: Hindustan Times